Do you know how fast the world is moving in the 3D direction and how its important to have familiarity with the 3D ecosystem starting from the school education level? Many schools have already moved in that direction introducing their students to basics of 3D design in terms of 3d modeling, animation, game programming etc.

3D is an exciting field to trigger interest of kids at young age to expose them to the range of possibilities in 3D design. It starts with giving a brief idea of the 3D basics and then exposing to various range of free resources available on Internet that helps kids get exposed to 3D tools such as the TinkerCAD tools from AutoDesk.

(CAD - Comupter Aided Design)





3D has has two main aspects. Create a 3D model / object and then animate it to do some action. 3D models can be created from scratch in software or even bought ready made from marketplaces on Internet

(search 3D model marketplace on Google)

or created using a 3D scanner device or even 3D depth cameras in your mobile phones these days. You can create 3D models with a technique called photogrammetry where you take multiple photos of the object you want to scan and then software takes all these photos and create a 3D model. 3D model is not same as 360 degree view or video.





Then the 3D models are animated to create an action.





3D models can exist in different file formats such as obj, fbx, stl the same way your 2D images can exist in different file formats such as jpg, png, etc. The exported animation can exist in different video file formats such as mp4, avi, mov etc.




Different file formats serve different purpose. For example 3D models in STL file format are used for 3D printing. Learn more about different 3D file formats by searching on Google about them.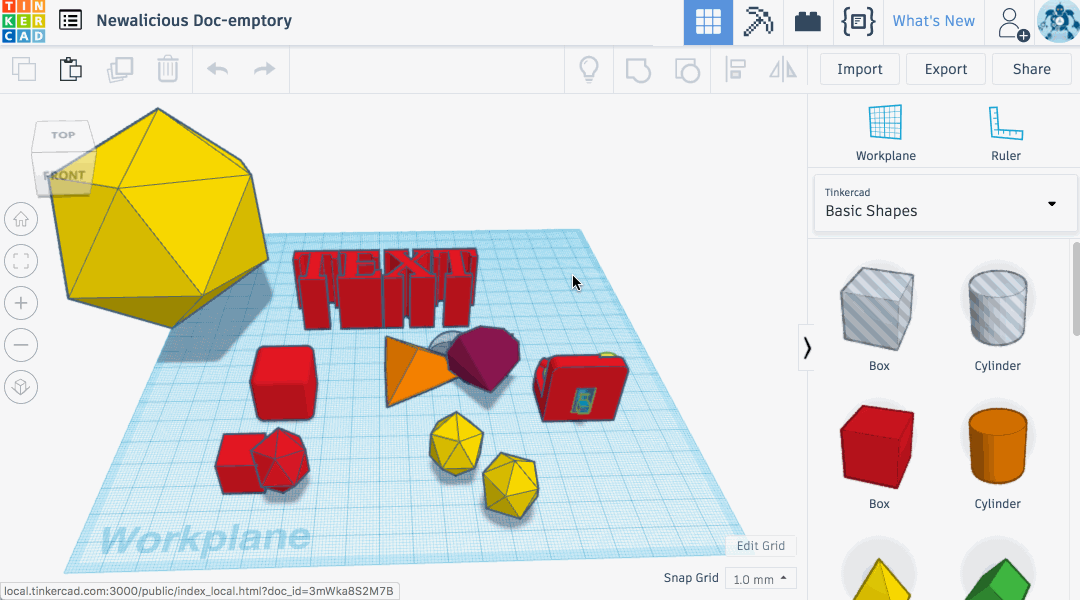 TinkerCAD offers a range of simple 3D design tools that kids can start learning to work in the 3D ecosystem. The 3D models then can be exported as 3D model files and then used in HOLOFIL-X app to animate and use in HOLOFIL-cardboard.
Why use holofil for kid's 3d learning?
Use

HOLOFIL-cardboard

as a beginners learning end display platform where your kid's designs of 3D models and animations will be showcased, so they have a final aim for their designs from how the final outcomes will look in an actual visualization device to make the kids learn how to build projects with specifications to fit the constraints of any device. It's always great to have an end goal during academic learning than just randomly design things because in real life there is always constraint that needs to be kept in mind while designing. This gives a disciplined approach in design with an end goal so the kids can then transform to more complex devices including VR / AR devices etc with more complex content requirements.
HOLOFIL TinkerCAD basic tutorial
HOLOFIL-X 3D model viewer & animation exporter
HOLOFIL-X Android app allows importing of existing 3D models in different file formats such as obj, fbx, stl, etc. and interact with it. It allows simple 360 degree turntable 3D animations that can be exported after a preview for a small fee of 50 cents each in various resolutions.